Skip to Content
Effective Physical Therapy in Saint Cloud, MN
In addition to professional chiropractor services, Woodlands Health & Performance provides patients with modern, common-sense physical therapy in Saint Cloud, MN. Physical therapy treats injury, disease, or deformity, using physical methods rather than drugs or surgery. This type of holistic treatment relieves pain, increases movement, and strengthens weakened muscles. Physical therapists are educated health professionals trained to evaluate and treat individuals with limited ability to move or perform physical activities. Our experienced physical therapists focus on teaching patients what they can do to improve their health. They take great pride instilling a sense of accomplishment and selfcare in those they treat. Using the latest techniques, we practice modern and holistic physical therapy to restore, increase, and maintain motion.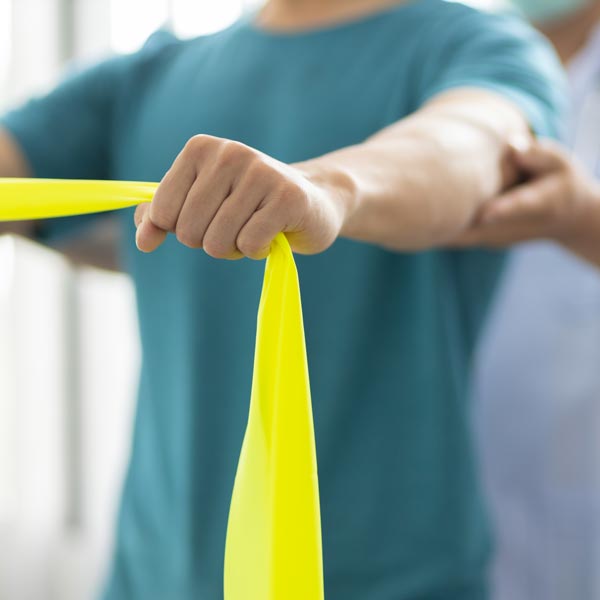 Improve Your Health One Day at a Time
Physical therapists are experts in mobility, strength, and function. We are dedicated to helping patients achieve pain-free movement through safe and effective treatment. Physical Therapy can involve soft tissue mobilization, active and assisted stretching and flexibility, as well as isometric or functional movement exercises. We provide individualized treatment plans to help our patients increase their health and mobility. Physical Therapy can be safer, cheaper, and more effective than surgery or prescription drugs. We treat patients with a wide variety of ailments.
Common Types of Treatment Include
Therapeutic Exercises
Passive and active exercise is performed frequently to improve mobility, achieve normal function, and reduce risk.
Manual or Massage Therapy
A therapist massages the patient's injury to decrease pain, lessen muscle tension, and increase muscle circulation.
Heat or Cryo Treatment
Applying heat improves circulation and encourages muscles to recover.
MLS Laser
The MLS (multi-locked system) Laser is the leading laser treatment therapy for the reduction of pain, inflammation and arthritis in the body.

Learn More
Receive Treatment From Health Professionals
Physical Therapy can relieve intense or chronic pain, including knee osteoarthritis, degenerative disk disease, or meniscal tears. Movement pain hinders your ability to perform everyday tasks, make a living, and enjoy life. Pain can lead to a significant decline in movement and unhealthy immobility. Moving a little each day by walking, swimming, or cycling reduces the risk of stroke or heart attack. You may benefit from seeing a Physical Therapist if you're recovering from surgery or experiencing back pain, tension, stiff joints, or painful muscle spasms.
Take Control of Your Recovery
Recover from surgery and manage pain with holistic pain management. Our patients enjoy being active participants in their recovery. We give our patients control over how fast or well they recover, allowing them to feel strength, empowerment, and resolve. As we help individuals regain function, we develop and maintain a solid professional relationship with every patient we work with. Our healthcare professionals works hard to develop a partnership with their patients because it takes both patient and doctor working together to ensure a successful recovery.
Schedule Your Appointment Today