Skip to Content
Physiotherapy in St. Cloud, MN
What Is Physiotherapy
Physiotherapists help those who have suffered from illness, injury, or disability by exercise and movement. Our physiotherapists help patients from all walks of life prevent disease and manage pain with the most up-to-date therapeutic methods in medicine. We take a 'whole-person' approach to rehabilitative therapy that takes into account our patient's entire lifestyle. Our Physios have the knowledge and skill to help patients with conditions associated with different systems of the body:
Respiratory (cystic fibrosis, asthma, chronic obstructive pulmonary disease)
Neurological (multiple sclerosis, stroke, Parkinson's
Cardiovascular (rehabilitation after a heart attack, chronic heart disease
Neuromusculoskeletal (whiplash-associated disorder, back pain, arthritis, sports injuries)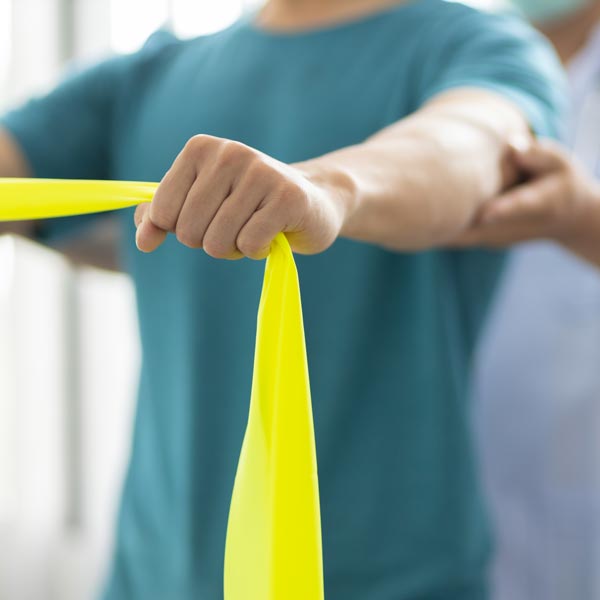 What Type of Treatments Will I Receive?
Physiotherapists are trained to assess, diagnose, and treat physical conditions. Our physiotherapists will discuss any issues you may have, and compose a treatment plan specifically for you and your goals. Here are a few methods the physiotherapist might use:
Help with use of aids, walking sticks, wheelchairs, splints, and crutches
Muscle re-education to improve control
Breathing exercises and airway clearance methods
Soft tissue mobilization (massage)
Acupuncture
Various exercise programs to strengthen muscles and increase mobility
Joint manipulation and mobilization to lessen stiffness and pain
Hydrotherapy
Physiotherapy Visit
At your first session, you will have a consultation with our physiotherapist to discuss any problems that you are experiencing, possible causes to those issues, and a physical examination to access your strength, range of motion, and flexibility. After your assessment, our physiotherapist will help you create a personalized treatment plan. We will give you some specialized exercises to do at home, designed to build strength, increase flexibility, and improve balance and coordination.
If you are experiencing any type of swelling or pain, our physiotherapist will take you through a range of treatments. These treatments could include heat or cold treatments, acupuncture, massage, ultrasound, TENS (transcutaneous electrical stimulation), manipulation, hydrotherapy, and mobilization. These therapies are designed to reduce the inflammation caused by your injury or condition.
The Woodlands Health & Performance Approach
Our brand of therapy doesn't stop once you leave the clinic. Woodlands Health & Performance offers the best physiotherapy in St. Cloud, MN, because our physiotherapists take a holistic viewpoint and consider our patient's entire life. This includes their daily activities, diet, and exercise habits. Woodlands Health & Performance is a comprehensive healthcare clinic that provides some of the most effective Physiotherapy in St. Cloud, MN, and the surrounding Midwest. Our team is comprised of a diverse group of healthcare experts in the areas of physiotherapy and rehabilitative medicine. We provide multiple options for our patients such as chiropractic care, physical therapy, electro-dermal screenings, massage, and more. Your health is important – especially your ability to move without pain.
If you are interested in exploring our physiotherapy techniques, or simply improving your health through mobility contact us at: 320-240-0300 to schedule a consultation with one of our physical therapists.
Schedule Your Appointment Today